Rosenberg's Choice in Quality Vending Machines is Barrett Vending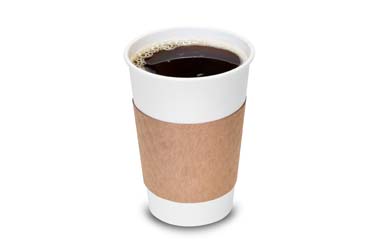 Barrett Vending serves Rosenberg with the latest in vending machine technologies. We offer many types of vending machines, including snack vending machines, soda vending machines and vending machines that serve up food items and coffee. No matter what vending machines you choose, know that they'll feature many of the latest in features, such as cashless vending (machines that accept credit cards and mobile payment) and remote monitoring, which lets us know what needs restocking in your vending machines before we visit. We work with a local commissary to provide fresh food items for our food vending machines. Otherwise, we're open to special requests for products to fill your vending equipment. Just let us know what you want, and we'll make every attempt to add it to your selection.
Rosenberg's Office Coffee and Water Filtration Solutions Provider
Today's offices run on coffee. It provides the pep that Rosenberg employees need to best face a busy workday. So rather than leaving coffee to chance, engage Barrett Vending's office coffee service. We'll work with you to determine the best brewer to handle your office's unique needs, from traditional by-the-pot brewers to single-cup brewers. We'll provide the brands, types and flavors of coffees and teas that your people want. If we don't have an item your people prefer, just let us know and we'll attempt to get it. On a regular basis, we'll return to your office to make sure your brewers are functioning properly and to refill your coffee/tea supply. When we do, we're also willing to resupply other needs, such as cups, plates, napkins, stir sticks, filters, creamers and sweeteners. Anything you need, we're happy to supply it so you don't have to make a supply run yourself.
Water quality is important, not only as a drink on its own, but also to support an office coffee service. If water impurities are leaving a bad taste ask about our water filtration services. Our convenient system includes standalone filters that connect directly to your water supply, removing impurities before water reaches the tap. Therefore, all your people need to do is turn a faucet and better tasting water is delivered, hot or cold. Filters are available in tabletop and floor standing units, providing a solution to fit your available space.