Pearland's Choice in High-Quality Vending Machines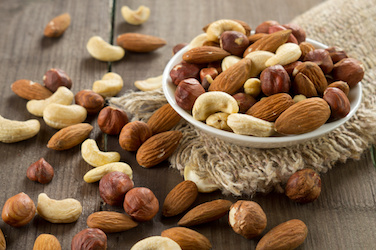 Don't leave the vending service for your Pearland office up to chance. Go with a company that offers the experience, technology and selection that only Barrett Vending can. We offer many types of vending machines, from snack and soda vending machines to coffee vending machines and food vending machines. Whatever you choose, we offer the latest in technology innovations, such as vending machines that accept credit cards and mobile payments, and other leading features including infrared guaranteed product delivery and nutritional guide information displayed on a digital screen. We pride ourselves on being environmentally friendly, that's why all our vending machines are Energy Star rated for higher efficiency.
Get Office Coffee and Water Filtration for Your Pearland Office
It's hard to argue the importance of quality coffee in today's workplaces. Pearland businesses are no exception. So, take control of the situation with an office coffee program from Barrett Vending. We offer many types of brewing machines to cater to offices of all sizes, from single-cup machines to traditional by-the-pot brewers. Our selection of coffees and teas include the most popular brands, types and flavors that people prefer. We'll not only replenish your supply on a regular basis, but also bring the other items you need in the break room, such as stir sticks, cups, plates, filters, creamers and sweeteners. If you're interested in a coffee program, but want to do it in the most environmentally conscious way possible, ask about our single-cup recycling program.
Tired of lugging 5-gallon water jugs around the office in order to achieve decent water quality? Then ask about our water filtration program. Our system utilizes water filters – available in counter-top or floor standing units – that connect to your water supply. Once installed, better tasting water is available right from the tap – hot or cold. It's the most convenient way to solve your water issues.