Kingwood Vending Machine Services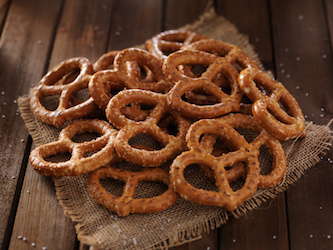 Don't fret about finding vending machines for your Kingwood office – just call Barrett Vending. We offer a wide range of vending machine types, from snack vending and soda vending machines, to coffee vending machines and ice cream vending machines. Our vending machines are state-of-the-art, offering the latest in convenience features, such as guaranteed product delivery and cashless vending, whether paying by credit card or a mobile device. Vending machines are also connected to the internet, allowing us to monitor your inventory. This not only allows us to be more efficient, knowing what to restock at your facility before leaving ours, but we can also better serve you with products people actually want, and replace those that nobody is buying.
The Office Coffee and Water Filtration Solutions for Kingwood
Kingwood offices need good coffee to keep employees energized and happy, and Barrett Vending has everything you need to put a professional coffee service right in your office. We have the brands, types and flavors of coffee that people prefer, and the many types of brewers to serve them. Single-cup brewers are a great option for offices catering to many different unique coffee preferences, whereas our state-of-the-art pot brewers allow you to provide larger volumes of great tasting coffee. When you engage our services, we'll not only regularly replenish your coffee supply, but also restock your break room supplies, such as napkins, plates, utensils, filters, stir sticks and creamers.
If water quality has you – and your office coffee service – down, then Barrett Vending's water filtration service is the answer. We utilize both table top and floor standing water filtration systems that hook directly to your water supply, and provide fresh, healthy water – hot or cold – right from the tap. No need to order water by the 5-gallon jug anymore. Take care of the problem at the source with your unique solution.